Spring Genealogy Workshop Tools and Techniques

SATURDAY

March 28, 2015

East Campus, UNL
East Entrance HECO Building
1650 N. 35thLincoln
Sign in begins 8:15 a.m.
Sessions 9:00 a.m.-4:30 p.m.

See info left column Spring Workshop menus

and Click on Workshop logo to the right

Call 402 416 9139 to find out if registrations still accepted
Thursday, April 16th 7:00 p.m.
First Lutheran Church, 1551 S 70th St., Lincoln
Using Tax Lists for Genealogical Research
by Martha Grenzeback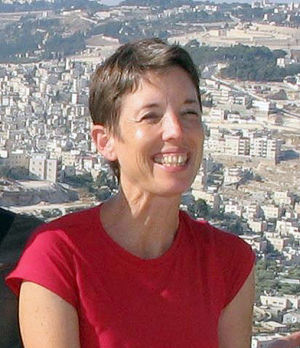 Librarian/Genealogist
W. Dale Clark Library, Omaha
Hospitality/ refreshments provided
See the "Calendar of Events" listings
(Left column) for more information
Guests with genealogy interests are welcome
Tuesday, Mar. 31st:
Germanic Spring Conference, May 15-16, 2015

Germanic Genealogy Society - Two-Day Spring Conference Featuring Fritz Juengling, PhD, AG, Research Specialist & Librarian, Family History Library, Salt Lake City, UT Early Bird Registration due Mar 31. Details here at "Learn More" or go to www.ggsm.org ...
Wednesday, Apr. 1st:
Writing in Community

Wednesday, April 1, 2015 Lucy Adkins & Becky Breed, Authors of Writing in Community: Say Goodbye to Writer's Block and Transform Your Life The Whoosh Factor: The Amazing Power of a Generative Writing Group Bring your lunch and discover the Jane Pope Geske Heritage Room of ...
Thursday, Apr. 2nd:
First Thursday Discussion Group

Bob and Arlene Houser facilitate this monthly discussion group with great opportunities to exchange information. If you have questions, please email rlh2720@windstream.net
Sunday, Apr. 5th:
No Session on Easter Sunday, April 5 Library closed

Saturday, Apr. 11th:
Following Your Midwestern Ancestors to IA and NE

Saturday, April 11 GOGS (Greater Omaha Gen. Society) Conference Following Your Midwestern Ancestors to Iowa & Nebraska The Spring Workshop will be held on Saturday, April 11, from 9 am to 3:30 pm. There will be no Friday seminar this time. Our workshop speaker ...
Saturday, Apr. 11th:
Denton Historical Society Tea

Denton Community Historical Society Fund Raising Tea Wedding Reception Tea "Here Comes The Bride" April 11, 2015 12:00 Noon - Please save the date! At the Denton Community Center—Denton, Nebraska Cost $10.00 Come enjoy the food, tea and friends. Decades of wedding dresses and cake ...